Main content starts here, tab to start navigating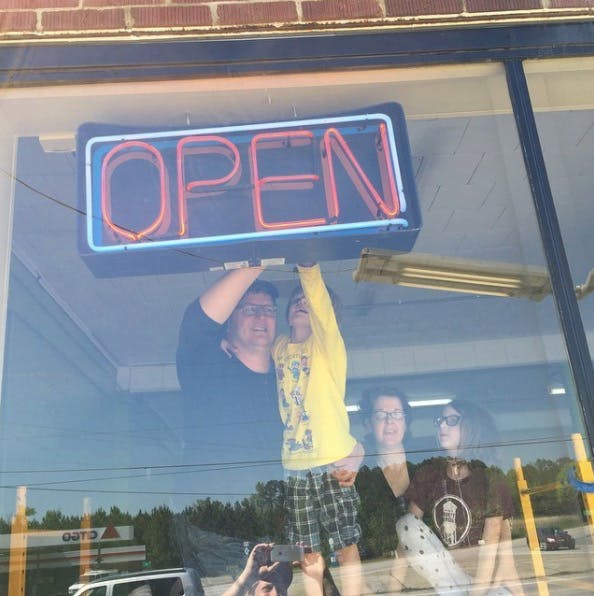 Our Story
I started the Wilton Pizzeria in 2015, after many years of making collection calls to construction companies, sitting in cubicles for most of the major building supply yards in the Triangle. The tedium got to me and I had to figure something else out. After months of driving past the empty building that once housed the former Wilton Pizzeria (and 70 years of it being the Wilton Grocery), months of me saying to my wife, "I'm going to open that pizzeria back up!", months of dreaming about doing something other than creating spreadsheets, we took the plunge and opened the doors to our Wilton Pizzeria.
Five years in and we're cooking our own pizza sauce, making our dough daily, making salads fresh to order, and frying up some of the best chicken wings. We've expanded to sell beer, as well.
Since the onset of COVID-19, our commitment to our business and our community has only strengthened. Our first priority is to always keep our customers and staff safe. That's why we've established online ordering, front door pickup, and contactless delivery.
As long as we can keep serving our pizzas we will continue to adapt to the times, whatever they may throw at us.
For now, enjoy contact-free pizza delivery in Creedmoor, Wake Forest, Franklinton, and parts in-between.
It's time to eat.